Scrolling through YouTube comments to find the one gem that stands out amongst the rest can be a tedious and lengthy process.
It's even more difficult when you want to find one specific type of comment on a wide cross-section of videos across various topics. This post will explore the top YouTube comment finder methods to help you find what you're looking for!
The unfortunate truth of the Youtube comment section is that it is nearly impossible to keep track of valuable, thought-provoking comments.
Have you ever happened to look down at the Youtube comment section, find a truly valuable piece of insight or advice that resonates with you, feel inspired to save it in your notes, and then – horror of horrors – find that when you look back for it again, it's vanished into thin air? 
The comment is gone, lost among all the other ones from hours before and since. It can be incredibly frustrating, but lucky for us; there are tools available now to help you search YouTube comments that make this struggle a thing of the past.
With a YouTube Comment Finder Tool, we can search comments for our favorites – thank goodness.
Finding posts has never been easier with these YouTube tools – we just input a term, and the tool does the rest!
Hadzy
Hadzy is a Youtube comments search site that allows users to search comments from any video, sort, and analyze them. It works by simply copying the URL of the desired Youtube Video into the search bar on Hadzy.
Users can view and filter the entire comment history for that particular video. Hadzy is a great tool for those who wish to gain insights into the public response to a particular video or just get an overview of the comments it has been receiving.
YT Comment Finder
The YT Comment Finder is a free tool that makes finding comments on any YouTube video simple and straightforward. Just grab the URL or share the link of a Youtube video, paste it into the YT Comment Finder, and press search.
The results are quick and organized, allowing users to browse through the comments with ease.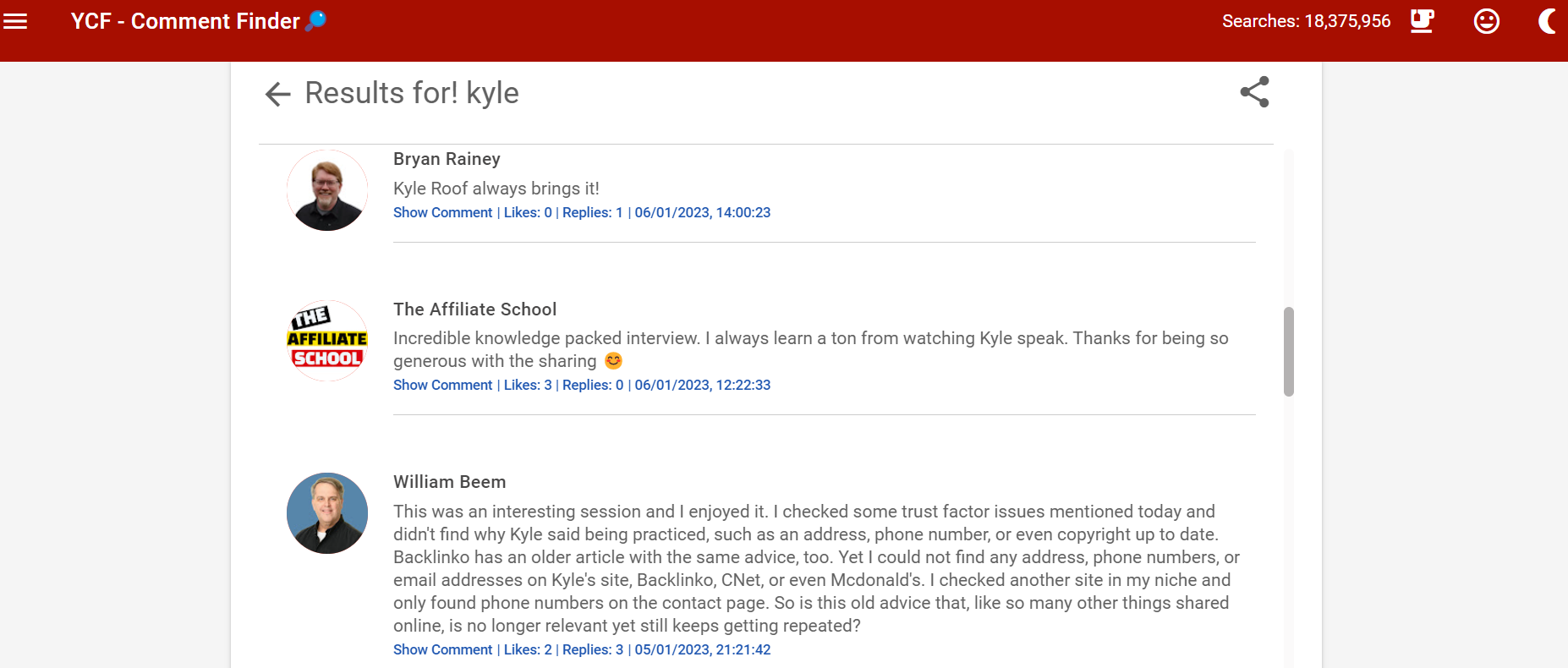 YouTube First Comment Finder
YouTube gives creators the power to locate their video's first comment. However, this process can be tedious, and it's not available to anyone else. YouTube First Comment Finder is an online tool that makes it easy to find the earliest comment on any YouTube video.
All you need to do is enter the YouTube video URL, and the website will automatically filter out the first comment for you. This is a great way to quickly discover what people are saying about videos without having to navigate through settings and menus.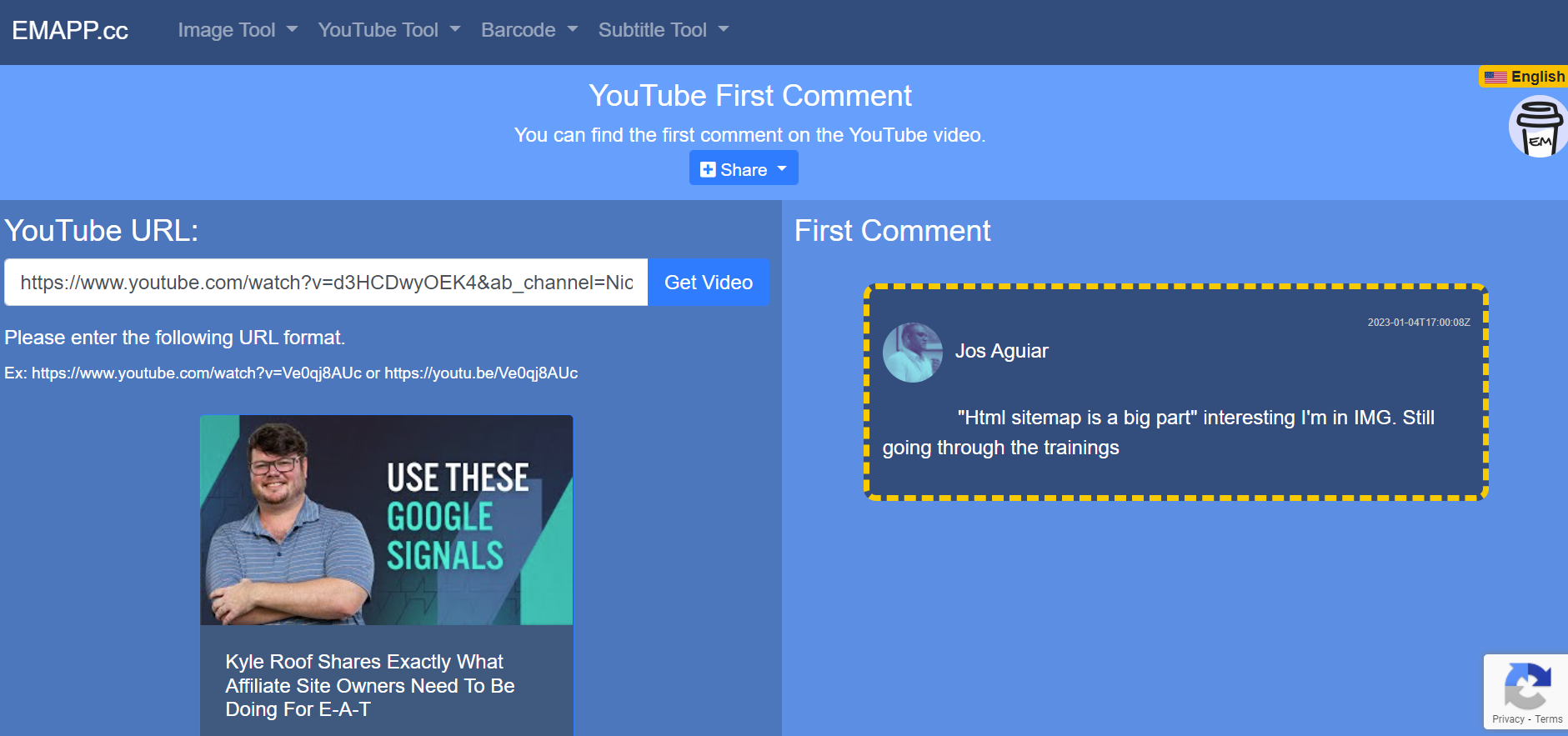 In addition to the comment-finding websites, a few Chrome and Firefox extensions can help you find comments faster. These YouTube comments finder extensions allow users to quickly scan through hundreds of comments with just one click.
YouTube Comment Search
YCS is an extension for the Google Chrome Web Browser that allows users to easily search and filter YouTube comments.
It integrates directly into YouTube's interface, so you can quickly find key phrases or words for any video in seconds.
This is a great tool for those looking to get a quick overview of popular comments on videos or want to filter out specific comments.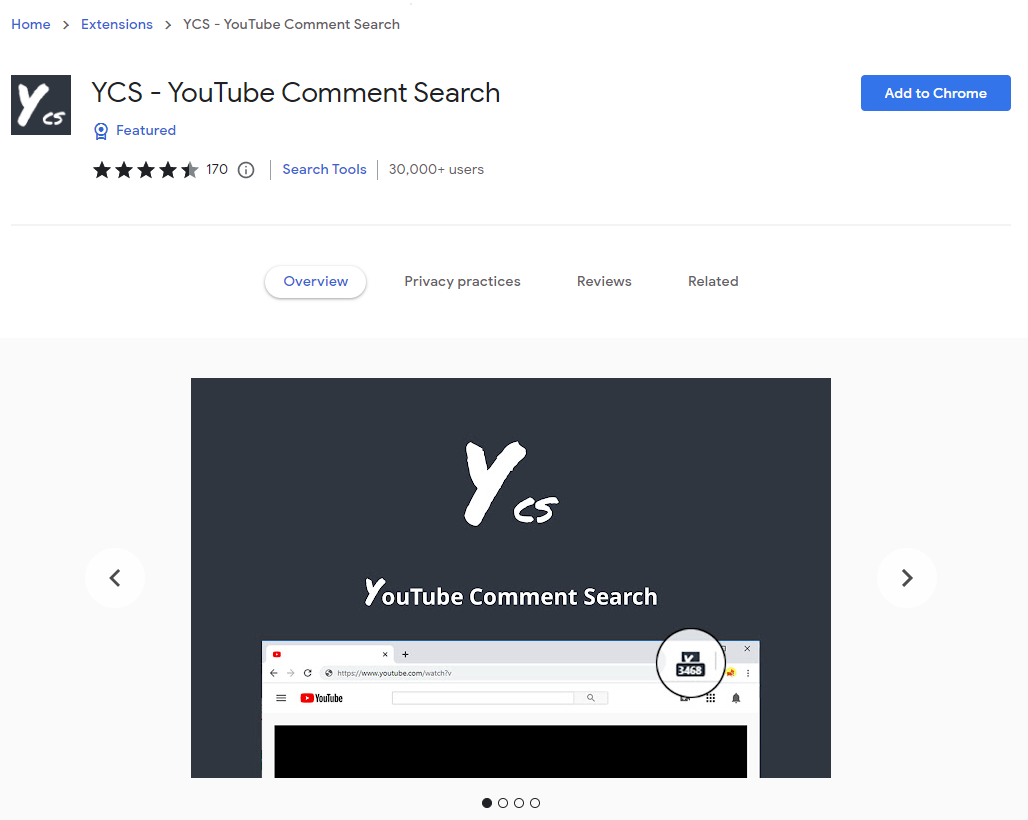 Show YouTube Comments While Watching
Do you want to read comments while watching a YouTube video? Are you fed up with scrolling or pausing just to check the comments? Here's the solution!
With this Chrome extension, comments appear on the right side of the video player and suggested videos are moved out of the way and relocated underneath the video.
Enjoy reading your favorite commenters' thoughts as you watch!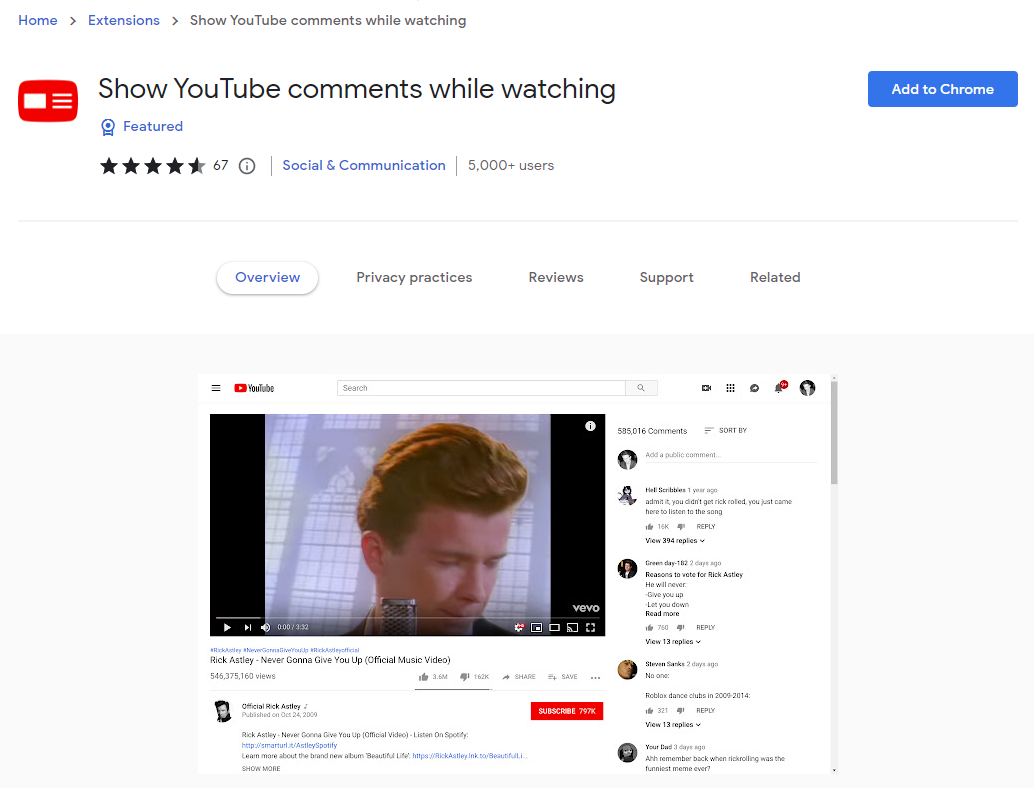 FAQ
Here are answers to frequently asked questions regarding YouTube comment searching.
How to Find the Latest Comments You Have Received on YouTube?
You can find the latest comments you've received on YouTube by organizing your comments from newest to oldest fast. Just click on Sort by at the top of the comments and select "Newest first" to change the order of all the comments.
How to Find a Specific Comment Using YouTube Comment Search
You can find a specific comment with YouTube comment search by entering your desired keywords you're interested in to the search bar. Once you click search, the tool will display all relevant results.
How to Search for a Comment You Made on YouTube
You can search for a comment you've made on YouTube even if you're not a creator. Go to the YouTube home screen on the left-hand menu, click on the three horizontal lines at the top, and select History. On the right side of the screen, you can click on Comments under Manage all history.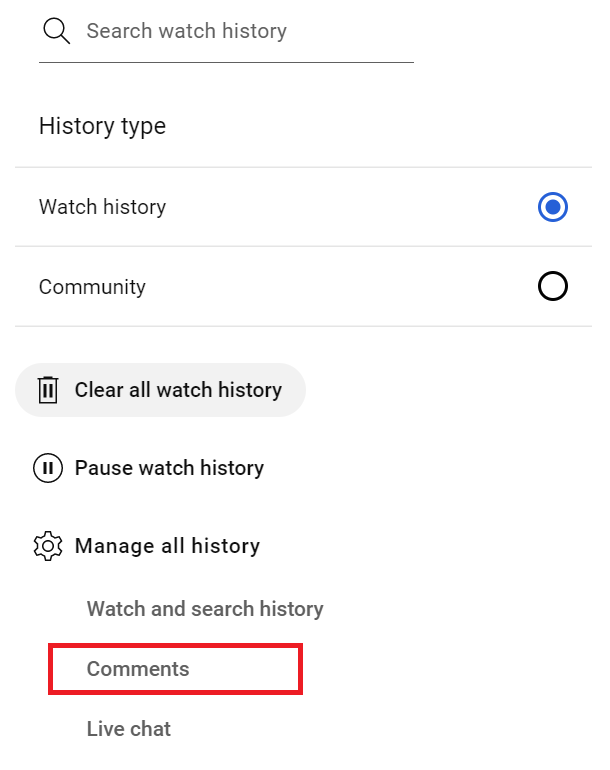 If you are a creator on YouTube, go to your page. Make sure you are logged in and select Creator Studio. Scroll to the bottom of the page to find a button called History with an egg timer icon.
Once on that screen, you can select Comments from the right side of the screen. This will list any public comments you have made on your own or others' videos.
How to Change the Comments View Order?
The YouTube comments view order can be changed using the Sort by drop-down menu, located at the top of the comments section. Simply select "Newest first" from this menu to reorder all the comments.
As a viewer, comments can only be sorted by Top comments or Newest first.
Conclusion
YouTube Comment Finder tools are a fantastic solution for any avid video watcher wanting to analyze YouTube comments.
With just a few clicks, this technology can pinpoint and locate specific comments within YouTube videos. They offer users the power to search for words or phrases to find matching content quickly.
As an added convenience, they even provide quick access to the comment's entire conversation thread! 
So, this handy software provides limitless possibilities: whether you are trying to find a specific comment from an old video or just need to track down a conversation quickly. 
Using these tools, creators can save time by responding to similar comments quickly and easily, aiding in gaining more subscribers and engagement.